Goodbye angry April, hello lovely rainy season in Costa Rica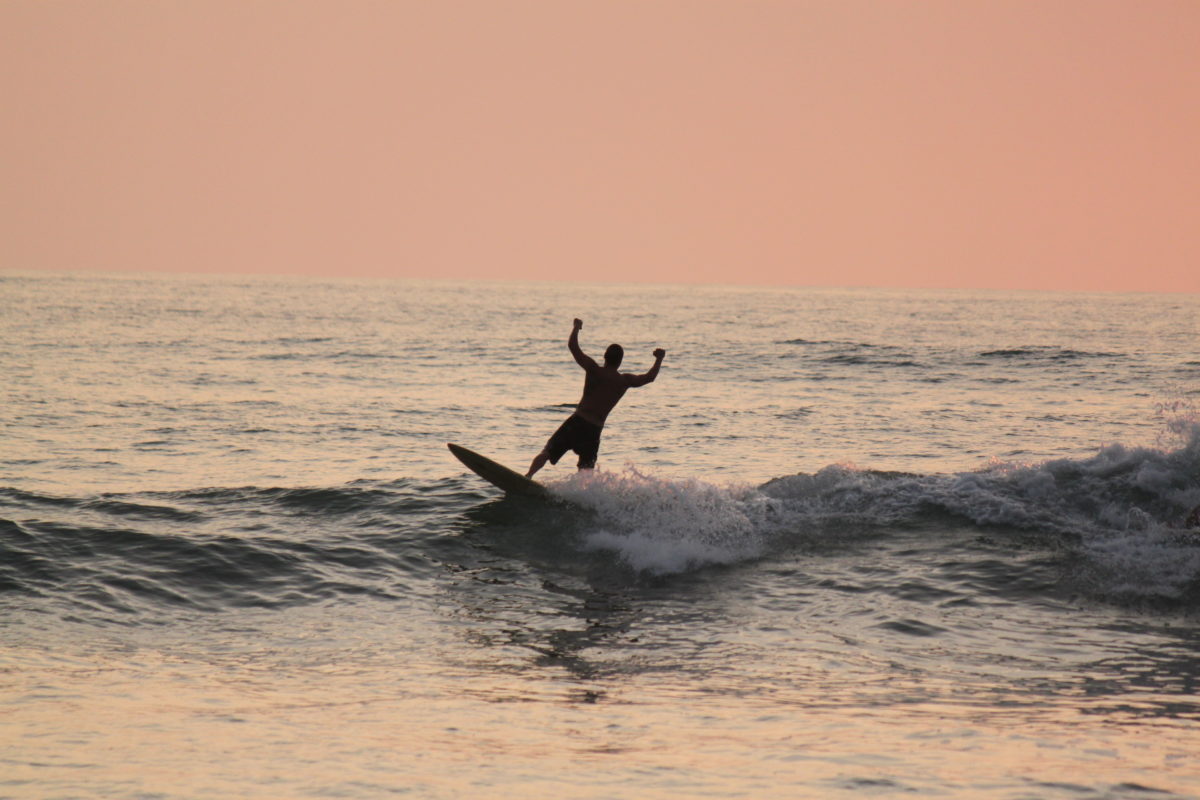 When I planned my stay at Zopilote Surfcamp I checked the travel guides for climate and temperature. Dry (&high) season is about to end and the nice cooler rainy season just about to start. But… no one ever writes something about "Angry April", so let me explain.Driving away from San Jose and towards the pacific coast and Playa Hermosa the surrounding slowly turns from green to brown, cool air is replaced by crazy hot. Clouds are a rare thing and a drop of rain nonexisting. So what to do if the only liquid running is your own sweat?
Right, grab your board and go surfing, because it's pumping!
According to the Stormriderguide the chances of getting good waves in Costa Rica´s offseason are as high as 90%
Swell´s from the south are building up and there are plenty of waves. Compared to the waves during dry season there is much more variety regarding the surf. Some days are smaller some are bigger, some even as big as well overhead and barrelling! Time for me to watch the pros and drink a fresh pipa (coconut). Weather you are a beginner or an already experienced surfer, rainy season may count as off season for hotels and restaurants but definitely not for surfing. Uprising winter in the southern hemisphere brings plenty of waves to Costa Ricas pacific coastline.
So that time of the year when everyone in Europe is longing for sunshine and warmer weather, here at Playa Hermosa we are wishing for rain and searching the sky for clouds. Clouds mean rain and rain means fun. The moment the sky darkens and you can here thunder is almost magical. Everyone is cheering in the line up! Rain! Clear air! Cool nights! So, if you had any doubts, what are you waiting for? Book your stay at Zopilote Surfcamp and enjoy happy rainy season!
Pura Vida.
Back to the blog