Zopilote Surfcamp
Every day a new surfing adventure, all year round!
Our 'Home Break' Playa Hermosa is an excellent place to learn to surf or improve your surfing skills. With its constantly breaking waves, this beach break offers conditions for beginners or advanced surfers at any tide. In the Surfcamp, we have a wide variety of boards for you to choose from: Longboards, Mini-Malibu, Fundboard, Fish and Shortboards. Surf lessons can be booked flexibly. We work with experienced surf instructors who know the break and adjust to your level – whether it's your first attempt at standing up in white water or chasing the perfect run on the green wave. In order to achieve the greatest possible progress in your skills, the courses are given to a maximum of 4 participants. At Zopilote, there is no mass processing. The joy of surfing is our highest credo!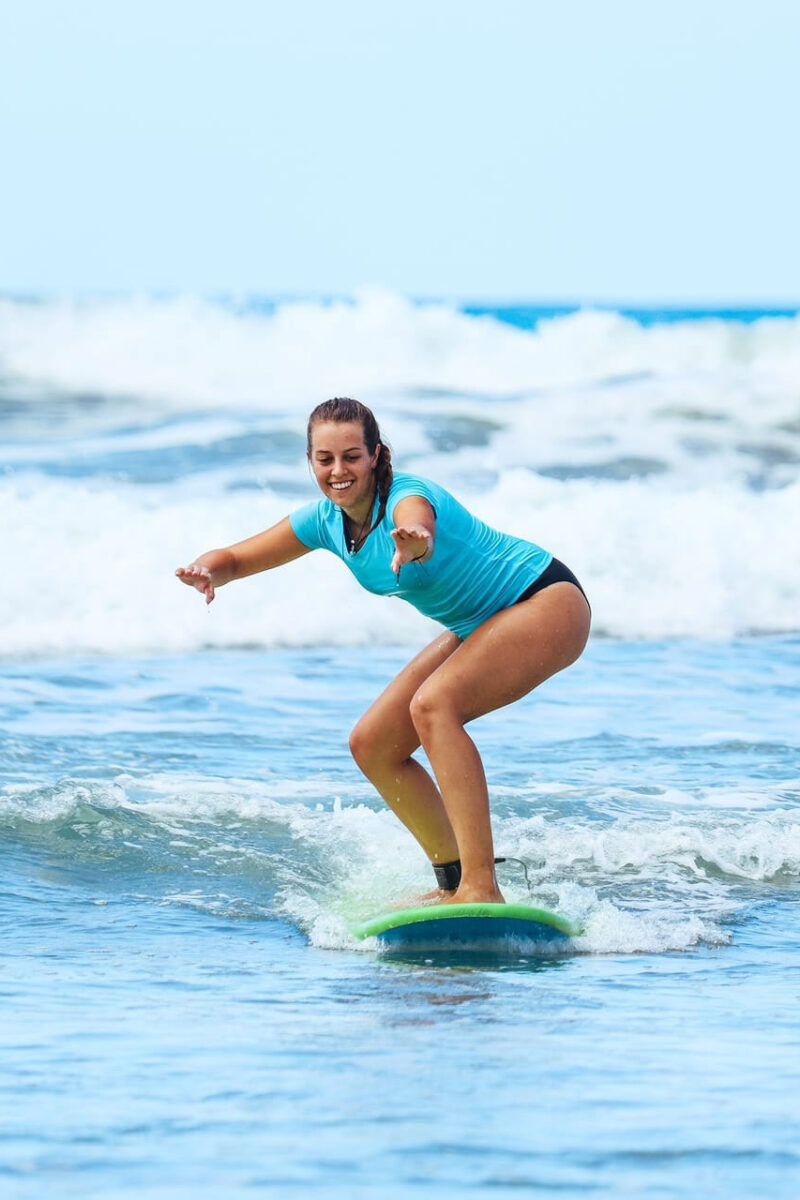 Surf lessons
No matter if you want to try your first standing attempts in white water or if you are on the hunt for the perfect green wave – our experienced surf instructors adjust to your individual level. We work exclusively with local surf instructors, who know the break better than anyone else. To ensure that you make as much progress as possible in the surf courses, the courses are held with a maximum of four participants.
Surfing for beginners
For beginners we recommend at least five lessons to learn the basics of surfing. This includes dry runs on the beach, mastering the safety rules, the take-off in the water, choosing a suitable wave, movement sequences when paddling, various surf manoeuvres, and more. We want you to be able to learn to control yourself and the board so that you can fully enjoy the surf adventure.
Surfing for advanced surfers
Even for experienced surfers, it is important to first determine your level and skill, so that we can offer you a suitable session with the appropriate tides, wave sizes and conditions. Whether it's a bottom turn, cutback, top turn or just a few sessions to refresh your knowledge, our surf instructors will support you with tips and tricks to help you take your surfing to the next level.
Board rental
Our surf camp has a large selection of surfboards for all levels of surfers. Switch between the different types of shapes and lengths: Longboards, Mini-Malibu, Funboard, Fish and Shortboards. Just like every surfer has his own surfing style, each board has its own character. Through our surfboard rental service, you have the opportunity to discover your own preferred shape.
Bring your own board?
For many surfers, having their own board is something like traveling with a kindred spirit. We offer you and your board a shelter in our camp, but we want to prepare you for the reality of traveling with your board. Many airlines charge enormous fees for transportation, and at the same time the safety of your board is rarely guaranteed. Therefore we recommend that you first inform yourself about the costs and safety from your own front door to our camp. If the transport is too risky for your favourite board, you have the option to contact us to find out if a similar surfboard is available in our quiver.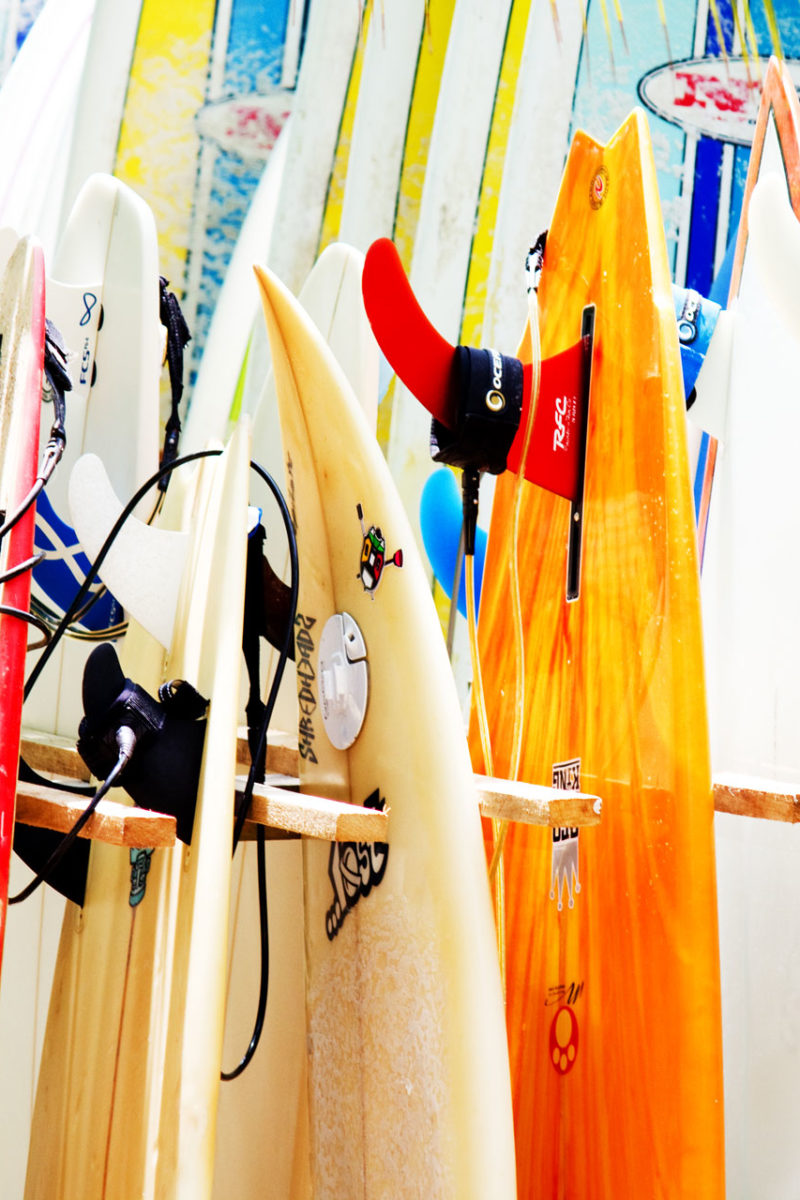 Surf with us at known and unknown spots in the Pacific!
Between Playa Hermosa and Malpaís, there are countless surf spots to discover, offering constant waves for every surf level. Santa Teresa: A very popular surf spot for all levels. Malpaís: Offers long rights and short lefts over sand and a very consistent reef break. Manzanillo: Excellent outer reef break for big swell. Whether in dry or rainy season, individual or group travel: Costa Rica with its lonely beaches and warm water is the ideal place for your unforgettable surfing holiday. Book your stay at the Zopilote now – we are looking forward to seeing you!