A surf trip through Costa Rica: Surfari!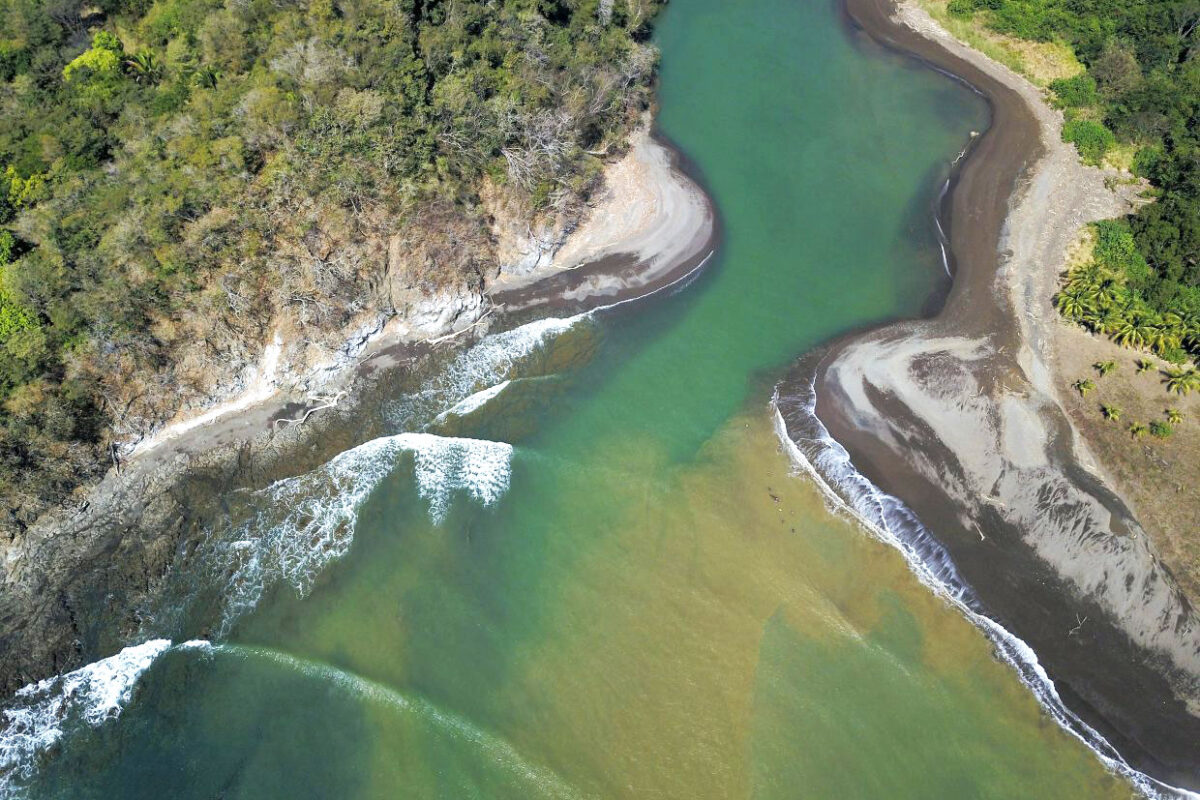 We started our Costa Rican Surf Safari at the Zopilote Surf Camp at Playa Hermosa. Simon, the owner and passionate surfer, welcomed us in his camp. Since we were all a little jetlagged and out of shape, the first days in Playa Hermosa were perfect. The tourism is not yet so developed there and the people are super friendly. Getting used to the board again and getting into the right mood for the upcoming trip - that worked out great in the Zopilote as the first station.
Playa Hermosa
From the surf camp it is only a short walk to the beach, which is called "hermosa" (beautiful). It has definitely earned this name! I have seen many beaches and they don't really differ that much from each other. This one is really a paradise! Between coconuts and monkeys(!) it's good to live. But much more important: Playa Hermosa has one of the most consistent beach breaks I've ever experienced.
Get ready for the trip!
Simon himself has been living in Costa Rica for fifteen years. He knows the surf spots very well and where to find them. The famous ones, but also the hidden spots. From his knowledge, his surfing skills and his enthusiasm for surfing we could profit a lot for the upcoming trip.
To catch the good waves on the track
The forecast sent us along the pacific coast southwards to the border of Panama. Then day X came and we loaded the truck. 5 boards, 5 bags, a gallon of sunscreen and 5 surfers looking for adventure.
With the roads in Costa Rica the adventure begins immediately. As soon as you leave the highway, the roads go from good to bad and then from bad to worse. Sometimes you have to drive through rivers, sometimes you do not even recognize the road as one because of all the bumps and holes. But I promise you, you will be rewarded for everything!
Surf trips are not for everyone!
Back to planning for a second. If you have the idea to do a surfari, it makes sense that the surf level of your group is more or less the same. A surfari for absolute beginners doesn't really make sense. To surf new spots every few days, you need some skill. And to be honest, it's simply more fun when you can rock the waves with your buddies and then take care of beginners :-)
Surfing in Costa Rica is an adventure
As the name suggests, Costa Rica has a beautiful coastline and some many wildlife. On land and at sea. We went fishing once during the trip. Rays, yellowfin tuna and even whale sharks. Beautiful creatures if you ask me. And yes, there are also sharks and crocodiles in Costa Rica (like almost everywhere), but never mind. The most important thing is that there are waves, good, sometimes excellent waves and most of the time the line up is pretty empty. Of course there is the famous left down in Pavones which seems to be endless and yes, it can be crowded. But then Simon just drove south with us for another 20 minutes and we surfed in an empty reef break where there was not much more to find than a few turtles and us.
At the end of a day full of surfing, you just relax, enjoy a beer and maybe some fresh tuna and share surfing stories with your friends. And don't worry if you think you've heard them all, Simon will have a few more in store for you :P
End good, all good
At the end we are drawn again to the Zopilote Surfcamp, where I am writing these words completely finished from surfing on a hammock. We enjoy the last days at Playa Hermosa and review a little adventure. The bell rings, dinner is ready, good timing!
Your Andi
Back to the blog